Services
Industry Overview
Companies in the sector provide support services to businesses, such as office administration, hiring and placing of personnel, security services, travel arrangement, cleaning, and waste disposal. Major companies include Allegis Group, Automatic Data Processing, ManpowerGroup, and Waste Management (all based in the US), along with Adecco (Switzerland); Randstad (the Netherlands), Thomas Cook (the UK), and TUI (Germany).
Europe and the US are the primary markets for business services. Worldwide demand in the sector is driven by new business growth, job growth, increasing corporate involvement, and increasing disposable income. As a result, the industry can be expected to grow fastest in emerging economies in Africa and the Asia/Pacific region. While large companies may operate globally or within a specific region, many business services firms serve smaller geographic areas near their headquarters.
The US business services sector consists of about 400,000 establishments (single-location companies and units of multi-location companies) with combined annual sales of about $870 billion.
Source: D&B Hoovers
Industry Forecast
Revenue (in current dollars) for US business services is forecast to grow at an annual compounded rate of 4% between 2018 and 2022. (Data Published: January 2018).

Source: First Research forecasts are based on INFORUM forecasts that are licensed from the Interindustry Economic Research Fund, Inc. (IERF) in College Park, MD.
Competitive Landscape
Providers of business support services may face competition from customers or potential customers, as these services in many cases can be undertaken in-house. Most segments of the industry feature low barriers to entry, as little capital investment is required to start businesses such as landscaping, pest control, or staffing firms. The low barrier can result in intense competition among small companies, which not only compete with each other, but also with much larger, established companies with more resources.
Large companies are better-positioned to win national accounts. Small companies can compete effectively by offering highly specialized services or focusing on a single geographic region or local market; they typically also have less overhead, which allows them to charge less. The US business services sector is highly fragmented: the 50 largest companies account for less than 25% of sector revenue. In most areas, no single company has a dominant share of the market.
For many business services, newer technologies have also increased competition, forcing traditional providers to adapt to survive. For example, in recent years online services such as LinkedIn (career-related social networking) and Indeed (online job postings) have transformed the personnel staffing industry, while companies such as Airbnb (alternative lodging) and Google Flight (price comparison and booking) have upended the travel arrangement industry. In order to compete with these types of industry disruptors, established companies may need to upgrade their own technologies and provide superior customer service.
Source: D&B Hoovers
Industry Indicators
Business services firms provide a range of assistance to other companies, such as technical and financial advice, leasing of equipment and temporary administrative support. The output of the business services sector is used by a wide range of other industries, so they can undertake their day-to-day operations efficiently. Therefore, trends within the business services sector are affected by the strength of demand and changing production processes within other industries. Technological changes across the economy also play a major role.
The output and employment trends within the business services sector reflect four interrelated factors: the growth of other industries; the trend increase in the demand for the output of skilled labor within the economy; the increased use of outsourcing by firms to acquire business services inputs; and technological developments. The impact of these factors on specific industries within the business services sector has varied, and some of these factors have been important for an extended period while others have been more recent phenomena.
Source: Reserve Bank of Australia
It is generally believed that the service sector is less sensitive than the goods sector to cyclical fluctuations in production and employment. Daniel Creamer found that the cyclical amplitude of fluctuations of wage and salary payments of commodity-producing industries exceeded that of distributive industries, while the latter were more cyclically sensitive than wage and salary payments in the services.
Evidence of the greater stability of services can also be found in unemployment rates of wage and salary workers. This sector, therefore, is spared the effects of swings in inventory investment, swings which make a major contribution to the cyclical fluctuations of the economy. Similarly, some service industries do not experience cyclical changes in demand comparable to the fluctuations in consumer and producer demand for durable goods.
Source: National Bureau of Economic Research
Industry Drivers
Optimism among US small-business owners -- reflected in the number of survey respondents who say business conditions are "good" -- remains high, according to a recent poll from CNBC and SurveyMonkey. The Small Business Confidence Index surveys more than 2,000 small-business owners each quarter, and for the first time in over a year, a majority of small-business owners across the country said business conditions were "good." Overall optimism has risen for four straight quarters, starting at 38% in the second quarter of 2017 and climbing to 53% in the poll conducted in April 2018. Furthermore, 60% of respondents expect revenue to increase over the next 12 months, and 31% expect to increase headcount. Despite the positive results, one area of where respondents lacked confidence is on the impact of US trade policies in the next year. The proportion of businesses that expect trade to have a negative effect on small business rose from 17% in the previous quarter to 28% in the second quarter of 2018.
Providers of business services such as staffing, security systems, and travel agencies may enjoy an increase in business from small business clients if optimism about economic conditions remains high.
Source: D&B Hoovers
Critical Issues
Growth Tied to Corporate Spending — Most providers of business services are dependent on corporate spending. Some business services suppliers can experience dramatic drops in demand during economic recessions when many businesses are struggling. Because businesses can cut back on personnel staffing and travel services fairly easily, providers of those services may be more susceptible to cyclical downturns than companies offering more critical services such as security, facilities services, and waste management.
Low Barrier to Entry Increases Competition — For many types of business services the amount of capital investment required for startup is relatively low, resulting in intense competition among small companies. With a small investment, an individual can offer landscaping, pest control, travel, or staffing services. These small businesses not only compete with each other, they compete with much larger, established companies with more resources.
Business Challenges
Technology Increases Competition — For many business services industries the ever-increasing availability of technology, especially the internet, has increased competition. The personnel staffing and travel arrangement industries have been revolutionized by the internet and traditional providers have had to adapt to survive. Many office administration services can also be performed remotely via telecommuting, which drives down costs.
Dependence on Cheap Labor — Many jobs in the business services sector require few specialized skills or skills that are easily mastered. This creates dependence on low-cost labor, especially in the facilities services and security industries. Because the pay is often low, turnover can be quite high.
Seasonal Revenue Causes Uneven Cash Flow — Several industries in the business services sector experience some seasonality that can create cash flow issues during the slower parts of the year. Temporary staffing agencies often serve industries that can be highly seasonal, including construction and retail. Demand for such diverse services as travel, landscaping, and pest control tends to occur in the warmer months.
Source: D&B Hoovers
Resources
...
Meet the Brokers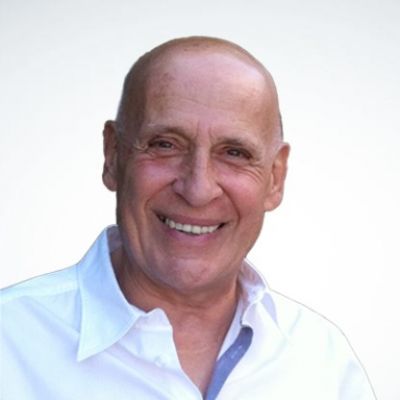 M&A Advisor/ Staffing Group
4551 Glencoe Ave., Suite 210
Marina Del Rey, CA 90292
Office: (310) 882-2200 ext 131
Direct: (312) 404-4771
Lic#: 01906842
»
Full broker profile
Contact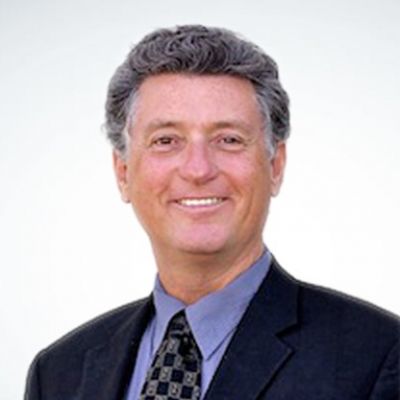 M&A Advisor
4551 Glencoe Ave., Suite 210
Marina del Rey, CA 90292
Office: (310) 882-2200 ext 134
Direct: (805) 616-9488
Lic#: 01942507
»
Full broker profile
Contact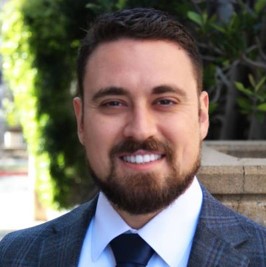 Business Broker / M&A Advisor
4551 Glencoe Ave., Suite 210
Marina Del Rey, CA 90292
Office: (310) 882-2200 ext 158
Direct: (310) 882-2200 ext 158
Lic#: 01919847
»
Full broker profile
Contact