Michael S. Davidson
---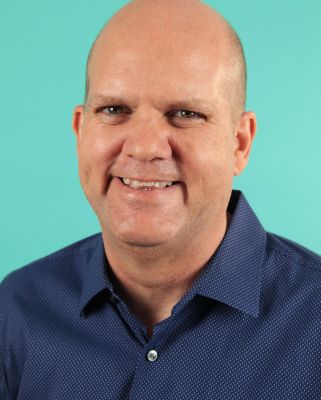 Profile
Michael S. Davidson is the President of BizEx, a Los Angeles Business Sales, Mergers & Acquisitions firm specializing in the sale of small and medium sized businesses.
Mr. Davidson graduated from CSULB with a BS degree in Electrical Engineering. He spent two years as a Project Engineer before joining Ortel as a high tech Sales Engineer. There, he learned the Hewlett Packard Consultative Sales approach, traveled the world selling fiber optic lasers and recievers to large telecommunications firms and earning the Sales MVP in his mid 20's. Michael's parents were small business owners and his entrepreneurial passion eventually drove him from Corporate America into the independent brokerage industry.
Michael became a licensed Agent in 1998 and spent his first 3 years in Commercial Real Estate working for Grubb & Ellis. In 2001 he transitioned to Sunbelt to become a full time Business Broker. Since then he has been involved in the sales of a variety of businesses in the Retail, Service, Manufacturing, Internet, Software and Entertainment industries. Dissatisfied with the general business brokerage sales approach and philosophy, he started BizEx in 2005 and hasn't looked back.
The BizEx vision is about service and expertise. They hire Brokers with relevant industry experience and train them on the BizEx Business Brokerage process which is based on the principles of Consultative/Integrity Selling. This is a process where the BizEx brokers consults with small business owners to accurately identify their situation and provide advice tailored to their individual needs. If selling the business is the right answer, BizEx's understanding of their business model allows them to correctly value the business and market it to the right buyers. Similarly, they work with Buyers to identify their strengths and weaknesses in order to find a business that best leverages their skill sets. Matching the right buyer with the right business is how they define success.
Michael's primary role in the company is marketing and Business Broker development. He was the captain of his fencing team at his University and a volunteer coach for several years where he honed his teaching and coaching skills. He now spends most of his time finding, developing and supporting some of the most talented Business Brokers & M&A advisors in the industry.
Membership Organizations: CABB, IBBA, M&A Source
Coles College Certified M&A Professional (CM&AP)
IBBA Certified Business Intermediary (CBI)
M&A Source Mergers & Acquisitions Master Intermediary (M&AMI)