Tony Miller
---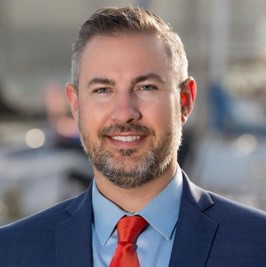 Profile
Tony Miller is a M&A Advisor and Business Broker at BizEx, a Los Angeles Business Sales, Mergers & Acquisitions firm specializing in the sale of lower middle market businesses. Tony is an active member of The International Business Brokers Association (IBBA), California Association of Business Brokers (CABB) and a graduate of Pepperdine University with a MBA in Entrepreneurship. As your M&A Advisor, you will be able to leverage his knowledge in best business practices and valuation in order to find the right buyer for your business.
Tony specializes in the sale of enterprise software companies, federally regulated aviation companies and hospitality businesses. Tony has owned businesses in the online education, e-commerce and fast-casual restaurant industries. Because of this experience, he relates easily with client's pursuits and challenges. Those same clients have noted his good nature as someone who is easy to work with and consider him a reliable and trusted advisor.
Tony has held the rank of Sergeant in the United States Marine Corps where he exemplified the characteristics of integrity, honor, courage and commitment. After serving our country honorably, Tony has set out to strengthen our national economy thru the preservation of businesses value by facilitating business acquisitions, mergers and sales.