Restaurants
Industry specialization can be a critical factor in choosing a Business Broker / M&A Advisor. Here are three critical benefits for working with a BizEx specialist:
More Accurate Business Valuations — Our Industry brokers have a better understanding of market trends and critical success factors specific to your business that can impact valuation. They also have relevant sales comparables to support their valuation.
Better Business Presentation — Our in-depth industry knowledge enables our brokers to create better and more detailed marketing packages to improve business sales conversion rates.
Larger Buyer Pool — For every business we sell there are usually 15 to 20 buyers who were out bid or were looking for something else. Every time we list another business in the same industry, that number increases to the point that we now have over 9,000 business buyers across all industries looking for a good business to buy!
Fill out your contact information and we will have our most qualified industry broker contact you for a free business evaluation!
Best Restaurant Brokers
If you're thinking about selling your restaurant or bar, you've come to the right place!
We've been selling Restaurants and Bars for many years and have an active buyer database looking for more of these kinds of businesses.
For a free business evaluation and consultation, please fill out the form to be contacted by our most qualified business broker/ M&A Advisor for your business.
If you scroll down, you will find some current market and industry data Restaurant and Bars that you might find interesting.
Industry Overview
Companies in this industry operate restaurants and other eating places, including full-service restaurants (FSRs), quick service restaurants (QSRs), cafeterias and buffets, and snack bars.
The global restaurant market is expected to reach $2.1 trillion by 2015, according to Global Industry Analysts. Cross-border franchising of restaurants has helped boost growth in recent years. Fast-growing markets include China, Brazil and India.
The US restaurant industry includes about 600,000 restaurants with combined annual revenue of more than $470 billion.
Competitive Landscape
Demographics, consumer tastes, and personal income drive demand. The profitability of individual companies can vary: while QSRs rely on efficient operations and high volume sales, FSRs rely on high-margin items and effective marketing. Large companies have advantages in purchasing, finance, and marketing. Small companies can compete by offering superior food or service. The US industry is highly fragmented: the 50 largest companies account for about 20 percent of revenue.
Restaurants compete with companies that serve meals or prepared foods, including grocery stores, warehouse clubs, delis, and convenience stores. In addition, restaurants compete with home cooking.
Industry Growth Rating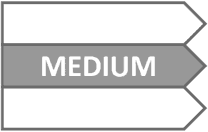 Demand: Tied to consumer demographics, spending, and tastes
Need efficient use of low-cost labor
Risk: Volatile supply costs and increasing competition
Industry Indicators
US consumer spending on services, an indicator of restaurant sales, rose 2.0 percent in January 2015 compared to the same month in 2014.
The average US retail price for diesel and regular gas, which influences discretionary consumer spending on eating out, fell 27.1 percent and 30.8 percent, respectively, in the week ending March 16, 2015, compared to the same week in 2014. US tourism spending for food services and drinking places, an indicator for restaurant revenues, increased 7.6 percent in the fourth quarter of 2014 compared to the same period in 2013.
Industry Forecast
Domestic demand for US eating and drinking places, including restaurants, is forecast to grow at an annual compounded rate of 5 percent between 2015 and 2019. (Data Published: February 2015)
*First Research forecasts are based on INFORUM forecasts that are licensed from the Interindustry Economic Research Fund, Inc. (IERF) in College Park, MD.
Source: FirstResearch
Industry Drivers
Consumer Spending — Change in overall level of consumer spending on goods and services
Critical Issues
Volatile Supply Costs — Unstable manufacturer prices for ingredients used in restaurants can significantly impact restaurant profitability. Commodity markets affect wholesale prices for beef, poultry and fish, where prices can change more than 10 percent in a single year. Supply issues can affect the cost of seafood. The wholesale price of flour, eggs, dairy products, fats and oils can also increase rapidly and affect restaurant margins. Consumer price sensitivity can limit a restaurant's ability to completely pass through cost increases.
Increasing Competition — Restaurants face increasing competition from a broad range of businesses vying for consumers' food dollars. Grocery stores and warehouse clubs are providing more ready-to-eat meals and sides, often at a better value than restaurants. Convenience stores, gas stations, coffee shops, and delis sell sandwiches and beverages, cutting into restaurants' share of the lunch market. Home cooking is also a source of competition
Business Challenges
Ingredient Contamination — Deaths and illnesses caused by contaminated food and raw ingredients have been well publicized, and can affect sales across all types of restaurants. Contamination through poor sanitation or worker error can destroy a company's reputation. The presence of E.coli, mad cow disease, or salmonella affects the entire supply chain, and can leave restaurants scrambling to find alternative suppliers. Avian flu scares can affect supply and demand for poultry products.
Labor Issues — Restaurants struggle to deal with labor shortages, immigration policy changes, high turnover, and minimum wage policies.
Demand Dependent on Consumer Spending — Restaurant meals are generally more expensive than home cooking and sales depend on consumer spending.
Maintaining Franchise Relation — Keeping franchisees happy while ensuring franchise compliance is a difficult balancing act for many companies. Disagreement over national ad campaigns, media spending, capital projects, and new products can lead to tenuous relationships. Poorly managed franchises can damage consumer perception of an entire chain; many companies struggle to turn around underperforming outlets.
Maintaining Franchise Relation — Keeping franchisees happy while ensuring franchise compliance is a difficult balancing act for many companies. Disagreement over national ad campaigns, media spending, capital projects, and new products can lead to tenuous relationships. Poorly managed franchises can damage consumer perception of an entire chain; many companies struggle to turn around underperforming outlets.
Health Concerns — Growing consumer and government concern over the high fat/calorie content and excessive portion size of some restaurant foods has resulted in bad publicity and state-sponsored legislations.
Liability Associated with Serving Alcohol — Risks associated with serving alcohol include liability for the actions of intoxicated customers and legal consequences from selling to underage patrons. Certain states have "dram shop" laws that hold restaurants liable for damages caused by inebriated customers. Companies that serve alcohol to underage customers may incur fines and risk temporary or permanent closure.
Business Trends
Fast-Casual Sales Growth — The fast casual restaurant segment, which accounts for 15 percent of all quick-service restaurant sales, is expected to post compounded annual growth of 10 percent between 2013 and 2017, according to Technomic.
Increased Breakfast Traffic — Customer restaurant visits during breakfast increased by 3 percent in 2013, while traffic for lunch and dinner declined, according to NPD Group. In response to this trend, a number of chains have been expanding their breakfast offerings and times.
Demand for Healthy Menu Options — Amid reports of rising obesity rates in the US, healthy eating has become a major concern for many Americans. About 70 percent of consumers say they are trying to eat healthier foods when they dine out, according to the National Restaurant Association. At the same time, about 60 percent of adults say they intend to eat smaller food portions as part of a healthier lifestyle, according to NPD Group.
Industry Opportunities
Customer Loyalty Programs — A frequent diners program can help restaurant operators build customer loyalty and increase repeat business. Nearly 40 percent of restaurant loyalty program members increased the amount they spent, according to a report from Boston Consulting Group.
Adding Organic Menu Options — Companies can leverage consumer interest in the environment and healthy eating by adding organic and locally produced menu choices. Locally sourced meat and seafood, locally grown produce, and environmental sustainability are the top three FSR menu trends of 2014, according to the National Restaurant Association.
Social Media Marketing — More than 80 percent of fine-dining restaurant operators say they plan to invest more resources in social media services like Facebook and Twitter to market themselves online, according to the NRA. About a third of consumers say they would be more likely to choose a restaurant based on information found on social media networks. In addition to online media, technologies such as electronic ordering systems, self-ordering kiosks, and menus on tablet devices may help shape the restaurant business in the future.
Resources
Alcohol Beverage Control website (www.abc.ca.org) for those who wish to get more information about applying for a liquor license in CA.
http://www.honolulu.gov - liquor license application in Honolulu
http://www.hawaiicounty.gov/liquor-control/

For county food regulations and permits:
HAWAII
http://health.hawaii.gov
CALIFORNIA
http://www.publichealth.lacounty.gov
http://www.ocgov.com
http://www.sandiegocounty.gov
http://cosb.countyofsb.org
http://www.ventura.org
http://www.rivcoeh.org
http://www.sbcounty.gov

Meet the Brokers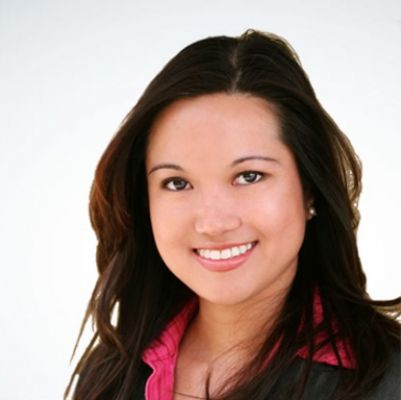 Business Broker / M&A Advisor
4551 Glencoe Ave., Suite 210
Marina Del Rey, CA 90292
Office: (808) 797-3067 ext 125
Direct: (310) 734-6769
Lic#: 01866495
»
Full broker profile
Contact