If you're thinking about selling your restaurant or bar, you've come to the right place!
We've been selling Restaurants and Bars for many years and have an active buyer database looking for more of these kinds of businesses.
Industry Description
Full service restaurants, quick service restaurants, cafeterias and buffets, and snack bars
Growth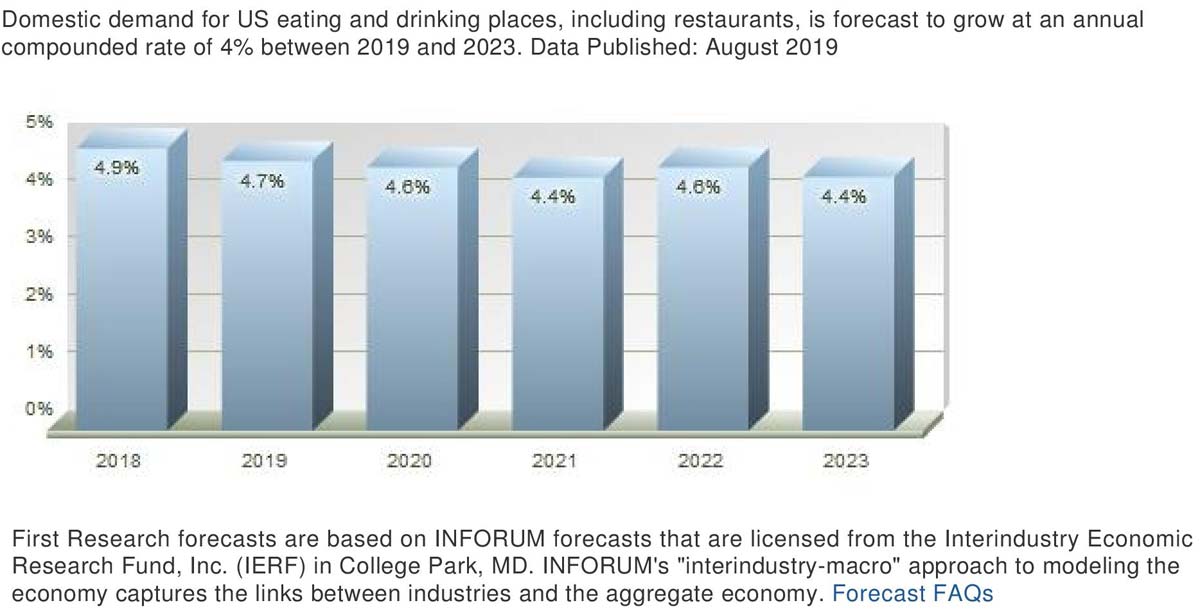 Valuation
For small restaurants the multiple of Discretionary Earnings ranges between 1 to 3 times.
(Source: Business Reference Guide)
Larger restaurants, the multiple of EBITDA can range between 4 to 5 times.