How to Value a Business
Home / How to Value a Business
So you want to know what your business is worth?
The answer might not be as simple as you think.
Quick Valuation Process

Recast financials to get EBITDA or Discretionary Earnings (DE)
Look up Multiple of Earnings (MoE) in reference book
Value = MoE x EBITDA
Shortcomings of the Quick Valuation Process
Historical numbers might not be a good indicator of future performance.
The subject business might be larger or smaller than the typical size used by the MoE
It does not take into consideration specific qualities of the subject business.
The Value Equation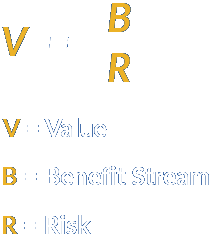 V = B/R = (1/R) x EBITDA = MoE x EBITDA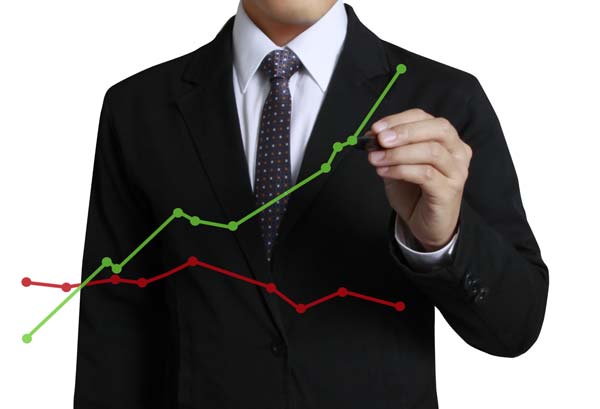 Calculating Cash Flow
EBITDA shows the pretax revenues of the business unencumbered.
Used to more easily compare cash flows and calculate post transaction debt structure.
A "Quality of Earnings" analysis by a CPA firm is a deeper dive into the current and predicted future cash flows of the business. Used by private equity and alternative lenders.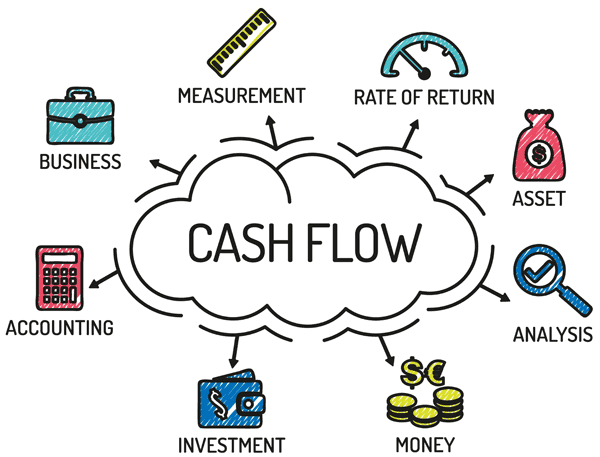 Components of Risk
Cost of Capital: Lower capital costs equate to higher business valuations
Revenue Size: As revenues increase, so does the multiple of earnings
Industry: Risk vs reward factors vary from industry to industry
Company-specific: There are many elements of a business that can have a significant impact on the company's value
Company Specific Elements
Value Drivers: Elements of a business, or its environment, that helps sustain or increase future revenue streams.
Risk Factors: Elements of a business, or its environment, that can negatively affect current or future earnings.
Synergies: Those elements of a business that are missing which could drive earnings or reduce risk.
Final Analysis
The quick valuation process will give you an idea of where the general market is.
A deeper look will uncover both hidden value and risk, enabling a more comprehensive valuation.