If you're thinking about selling your Software or Technology business, you've come to the right place!
We've been selling Software or Technology businesses for many years and have an active buyer database looking for more of these kinds of businesses.
Industry Description
Design and publish computer software.
Growth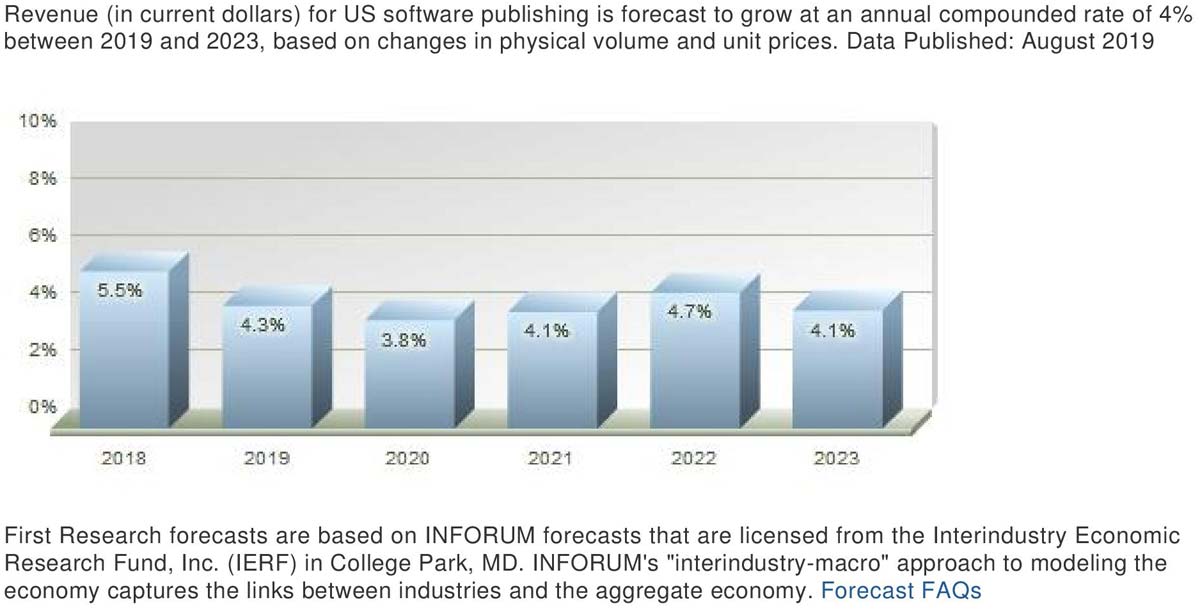 Valuation
Valuation is largely based on recurring revenues from existing clients and new client acquisition revenues.
The multiple of EBITDA can range widely.