Profitable B-2-B Video Production & Webcasting for Live & Virtual Events. Complete Solution - Covid Proof
Home / Listing / Profitable B-2-B Video Production & Webcasting for Live & Virtual Events. Complete Solution - Covid Proof
Background
BizEx ID:
BizEx1257-SG
General Location:
Silicon Valley/ Bay Area, CA
Category:
Entertainment/Film Production Industries
Media, Communications, Advertising, Marketing, Production & PR

Years in Business:
32
Under Present Owner:
Yes
Hours of Operation:
Owner Hours:
Training:
* weeks @ hours
Organization Type:
C-Corp
Lease Expiration:
Lease Options:
Building Size:
Employees:
0
Reason for Sale:
Retirement
Financials
| | |
| --- | --- |
| Asking Price: | $2,200,000 |
| Down Payment: | Negotiable |
| Gross Sales: | $2,700,000 |
| Discretionary Cash Flow: | $725,000 |
| FF&E: | |
| Inventory Included? | |
| Inventory: | |
| Min. Operating Capital: | |
| Real Estate Available? | Yes |
| Rent: | |
| Financing: | SBA |
---
Pictures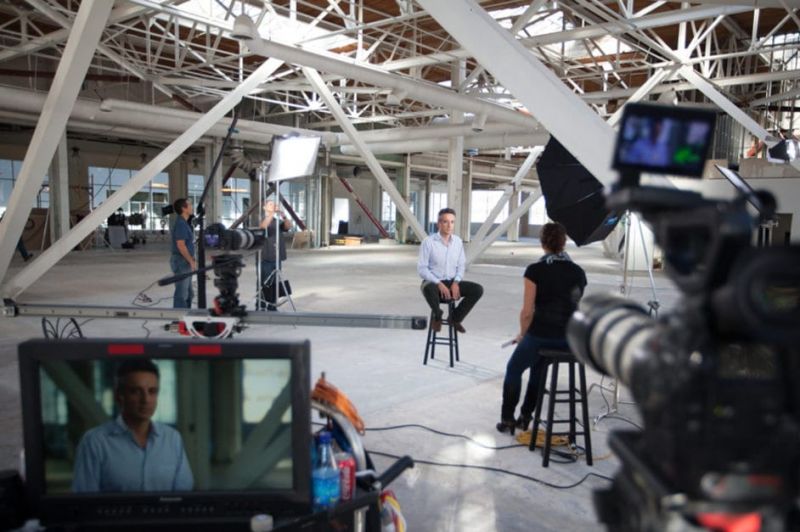 ---
Description
34 yr. SF Bay area Media Production Company with a complete scalable solution for virtual and live events enabled by robust, proprietary, enterprise-level software for live and virtual events worldwide. Also has a solid traditional media production capability and client base.
Complete solution includes purpose-built proprietary software, studio for production and post-production, fully equipped for worldwide live, virtual or newly emerging hybrid events. Experienced staff ready to provide unique and scalable solution to the ever-changing landscape of live and virtual events.
A business positioned for growth. The owners are media and virtual event pioneers. They will stay on board with new owners as long as needed to transition and to help take business to next level. The Covid Crisis ultimately served as a growth opportunity. The company's groundbreaking solution mitigates many Covid barriers for events media and will remain highly relevant post-Covid.
Centrally-located headquarters with edit studios, soundstage, gear storage, and offices. Real estate available for sale or lease.
Highlights:
1) An excellent reputation for high-level corporate video production and event media for major clients. 2) Scalable enterprise-level complete webcasting platform and solution. 3) Proprietary software. 4) Stable highly trained staff and a cadre of trained freelancers around the country. 5) Complete production and post-production facility fully equipped for creating in-studio and on-location media. 6) A loyal, long-standing client base and new post-Covid client base emerging. 7) Highly scalable without a lot of Cap-Ex. 8) Existing traditional corporate media production studio and clients. 9) Partial seller financing for qualified buyers. 10) Real estate available for sale or lease.
Stuart Gross, Business Broker; (310) 882-2200 ext 118 or (310) 924-5384, e-mail: sgross@bizex.net
---
Disclaimer: The information herein is furnished by the seller; BizEx has not verified this information and makes no representation or warranty as to its accuracy, completeness, or authenticity. Future earnings may differ from past earnings. Discretionary Earnings is defined as earnings before deducting interest, taxes, depreciation, and amortization, and adding Owners salary, benefits and non recurring expenses.