Res Drug/Alcohol Treatment Center LA. HIGH NET INC
Home / Listing / Res Drug/Alcohol Treatment Center LA. HIGH NET INC
Background
BizEx ID:
BizEx1277-EM
General Location:
Los Angeles, CA
Category:
Other Personal Services
Health, Medical & Dental

Years in Business:
1
Under Present Owner:
1
Hours of Operation:
24 /7
Owner Hours:
Varies
Training:
2 weeks @ 40 hours
Organization Type:
C-Corp
Lease Expiration:
Lease Options:
Buyer to Sign New Lease
Building Size:
1260 + 1,200
Employees:
8
Reason for Sale:
Other Opportunities
Financials
| | |
| --- | --- |
| Asking Price: | $4,500,000 |
| Down Payment: | Negotiable |
| Gross Sales: | $6,000,000 |
| Discretionary Cash Flow: | $3,500,000 |
| FF&E: | $50,000 |
| Inventory Included? | Yes |
| Inventory: | $5,000 |
| Min. Operating Capital: | TBD |
| Real Estate Available? | Yes |
| Rent: | $6,000 |
| Payroll: | $20 |
---
| | 2020 - June | 2019 |
| --- | --- | --- |
| Gross Sales | $ 3,800,000 | $ 3,500,000 |
| Gross Profit | $ | $ |
| Disc. Earnings | $ 2,500,000 | $ 2,500,000 |
---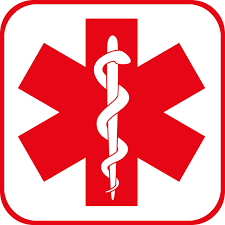 Description
Very Profitable Alcohol and Drug Treatment Facility. 65% Profit Margin
This Los Angeles based, voluntary, short term, residential alcohol and drug treatment home has established itself as a premium facility in the area.
The residential treatment house, which is located on a quiet residential street, was recently completely renovated and is in premium condition - allowing comfort and privacy for it's clients. It is a 6 bed facility with an additional detached 2 bedroom unit for couples or additional privacy for top paying clients.
The Property is also available for purchase or a long-term lease.
Operations are fully compliant and licensed with the county and the state agencies. This is a very high barrier to enter industry - the founders spent 2+ years and over $280,000 just getting set-up and an approval to operate.
Most clients are at the facility from a few days to a maximum of 30 days, with many repeat customers. Most of the billing is paid for by the customer's insurance, which reimburses upwards of $30,000 per 30 day stay.
For more information, please complete the registration at https://www.bizex.net/buy-business/register.
Eric Mellem, Business Broker at (310) 293-6414 or emellem@bizex.net. Don Mellem, Business Broker, (949) 842-8154, dmellem@bizex.net.
---
Disclaimer: The information herein is furnished by the seller; BizEx has not verified this information and makes no representation or warranty as to its accuracy, completeness, or authenticity. Future earnings may differ from past earnings. Discretionary Earnings is defined as earnings before deducting interest, taxes, depreciation, and amortization, and adding Owners salary, benefits and non recurring expenses.