50% ROI Retail Lighting 70yrs+ in Business
Background
| | |
| --- | --- |
| BizEx ID: | BizEx1296-BJ |
| General Location: | Los Angeles, CA |
| Category: | Retail |
| Years in Business: | 74 |
| Under Present Owner: | 33 |
| Hours of Operation: | 8am-5pm |
| Owner Hours: | 8am-5pm |
| Training: | TBD weeks @ TBD hours |
| Organization Type: | Sole proprietor |
| Lease Expiration: | 3 years renew |
| Lease Options: | |
| Building Size: | 7000 |
| Employees: | 9 |
| Reason for Sale: | Family |
Financials
| | |
| --- | --- |
| Asking Price: | $1,600,000 |
| Down Payment: | $180,000 |
| Gross Sales: | $3,500,000 |
| Discretionary Cash Flow: | $500,000 |
| FF&E: | Yes |
| Inventory Included? | Yes |
| Inventory: | |
| Min. Operating Capital: | |
| Real Estate Available? | No |
| Rent: | $11,000 |
---
| | 2017 | 2018 | 2019 |
| --- | --- | --- | --- |
| Gross Sales | $ 3,159,190 | $ 3,003,190 | $ 3,000,000 |
| Gross Profit | $ | $ | $ |
| Disc. Earnings | $ 576,030 | $ 531,646 | $ 500,000 |
---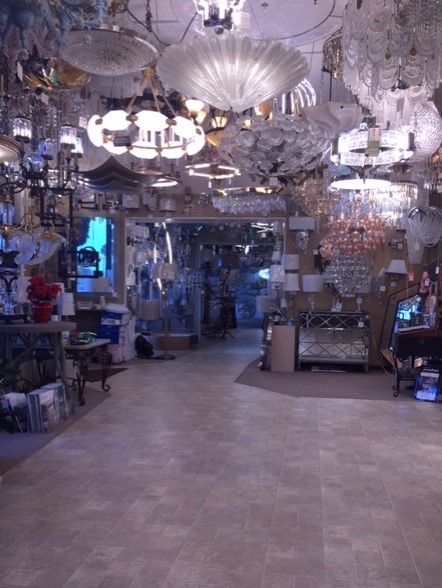 Description
Amazing opportunity to own a 70+ years running, well-established, innovative lighting retailer business in upscale West Coast markets
The company has a successful formula for achieving consistently high margins on premium lighting products. The Company appeals to both the professional and consumer with properly designed showrooms that feature lighting fixtures in optimal settings. The Company has built strong business relationships with architects, contractors, designers, and electricians, and maintains these relationships with the loyalty rewards program.
The Company hasn't gotten into e-commerce online business yet, if the new owner has a business plan to set up an online store, revenue will rapidly grow to compare to the current physical retail store only. Also, 2020 is expected to be driven by optimism surrounding a strong housing market and favorable mortgage rates.
---
Disclaimer: The information herein is furnished by the seller; BizEx has not verified this information and makes no representation or warranty as to its accuracy, completeness, or authenticity. Future earnings may differ from past earnings. Discretionary Earnings is defined as earnings before deducting interest, taxes, depreciation, and amortization, and adding Owners salary, benefits and non recurring expenses.