Van Rental Co LA. Commercial and Passenger. Newer Fleet.
Home / Listing / Van Rental Co LA. Commercial and Passenger. Newer Fleet.
Background
BizEx ID:
BizEx1304-EM
General Location:
Los Angeles, CA
Category:
Local Passenger Transportation
Consumer Services (B2C)

Years in Business:
3
Under Present Owner:
3
Hours of Operation:
8:00 am - 6:00 pm
Owner Hours:
Same
Training:
2 weeks @ 30 hours
Organization Type:
LLC
Lease Expiration:
2020
Lease Options:
4 Years
Building Size:
960
Employees:
2
Reason for Sale:
Other Opportunities
Financials
| | |
| --- | --- |
| Asking Price: | $495,000 |
| Down Payment: | Negotiable |
| Gross Sales: | $400,000 |
| Discretionary Cash Flow: | $250,000 |
| FF&E: | $470,000 |
| Inventory Included? | Yes |
| Inventory: | $1,000 |
| Min. Operating Capital: | |
| Real Estate Available? | No |
| Rent: | $3,300 |
---
Pictures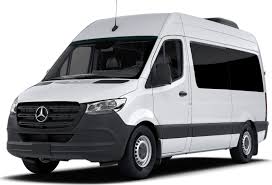 ---
Description
Van Rental Co, Commercial and Passenger, Los Angeles, San Fernando Valley Area
Cargo Vans - Passenger Vans - Luxury Vans - Pick-up Trucks: valued at $470,000 included, free and clear titles.
This well branded company has quickly developed a strong client base with individuals and businesses through-out the LA area. There are few local rental agencies who specialize strictly in vans; especially with a quality, newer, clean and well maintained fleet.
Their proprietary recently developed mobile application will allow customers to rent cargo vans 24 hours a day, 7 days a week from numerous locations.
They have developed relationships with film production companies, contractors, caterers, florists, and numerous other individuals and companies who rent from 1 day to 30 days. Known for their high-level customer service, this company offers unlimited mileage on all their cargo van rentals which is not the standard in the industry.
Strong internet advertising has allowed this 3 year old company to rent over 1,000 clients and to quickly make a brand awareness through-out the LA area through Lancaster.
High Growth Potential - Easy Business to Operate
For more information complete the Registration at https://www.bizex.net/buy-business/register.
Eric Mellem, Business Broker at (310) 293-6414, emellem@bizex.net. Don Mellem, Business Broker, (949) 842-8154, dmellem@bizex.net.
---
Disclaimer: The information herein is furnished by the seller; BizEx has not verified this information and makes no representation or warranty as to its accuracy, completeness, or authenticity. Future earnings may differ from past earnings. Discretionary Earnings is defined as earnings before deducting interest, taxes, depreciation, and amortization, and adding Owners salary, benefits and non recurring expenses.