20 yr SaaS/Relocatable/Professional Development
Home / Listing / 20 yr SaaS/Relocatable/Professional Development
Background
BizEx ID:
BizEx1321-SL
General Location:
Virtual, CA
Category:
Software & Technology
Educational Services

Years in Business:
20
Under Present Owner:
all
Hours of Operation:
8am-5pm
Owner Hours:
both owners are full-time
Training:
negotiable weeks @ hours
Organization Type:
S-Corp
Lease Expiration:
n/a
Lease Options:
n/a
Building Size:
n/a
Employees:
7
Reason for Sale:
Retirement
Financials
| | |
| --- | --- |
| Asking Price: | $5,200,000 |
| Down Payment: | Negotiable |
| Gross Sales: | $2,278,315 |
| Discretionary Cash Flow: | $1,078,920 |
| FF&E: | n/a |
| Inventory Included? | No |
| Inventory: | n/a |
| Min. Operating Capital: | |
| Real Estate Available? | No |
| Rent: | $0 |
| Financing: | SBA |
---
| | 2021 Aug projections | 2020 | 2019 |
| --- | --- | --- | --- |
| Gross Sales | $ 2,278,315 | $ 1,587,643 | $ 1,418,757 |
| Gross Profit | $ 1,910,378 | $ 1,245,018 | $ 1,067,832 |
| Disc. Earnings | $ 1,078,920 | $ 760,391 | $ 650,308 |
---
Pictures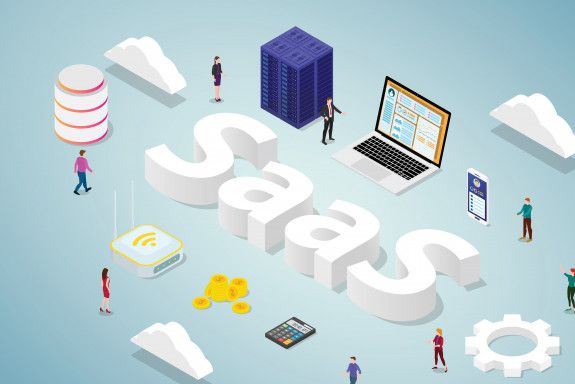 ---
Description
Overview
This company is operated in a virtual environment with employees in CO, NC, FL, IL and GA. A B2B Horizontal SaaS company providing Professional Development technology and services with 20 years in business. The company has strong margins that can be leveraged for expansion. The software revenue is recurring, licenses are annual and are charged per user, billed in advance. The staffing revenue is a multi-year contract and the services revenue is one-off project based.
Ideal New Owner
Strategic, PE or Entrepreneur with synergistic skills and opportunities to market and grow. Or an experienced owner who could couple the solutions with other strategic offerings within the HR space. An entity looking to expand within the Professional Development sector and seeking a quality platform to launch their expansion.
Additional Comments
40%+ revenue and margin growth in 2021
Client base across different verticals
Product/Service is well position for how companies look at development and retention
2021 forecast was done in August and is considered conservative. It is based on closed business, upcoming renewals and current accounts receivables
Please contact Steve Lukes, M&A Advisor, 310-871-2909 or slukes@bizex.net
---
Disclaimer: The information herein is furnished by the seller; BizEx has not verified this information and makes no representation or warranty as to its accuracy, completeness, or authenticity. Future earnings may differ from past earnings. Discretionary Earnings is defined as earnings before deducting interest, taxes, depreciation, and amortization, and adding Owners salary, benefits and non recurring expenses.