Medical Transport, Non-emergency, LA, RV, SB, OC
Home / Listing / Medical Transport, Non-emergency, LA, RV, SB, OC
Background
BizEx ID:
BizEx1329-EM
General Location:
Los Angeles, CA
Category:
Local Passenger Transportation
Medical Transportation

Years in Business:
13
Under Present Owner:
3
Hours of Operation:
3:00am - 7:00pm, M-Sat
Owner Hours:
Varies
Training:
4 weeks @ 30 hours
Organization Type:
LLC
Lease Expiration:
Buyer to secure new location
Lease Options:
Building Size:
500
Employees:
30
Reason for Sale:
Other Opportunities
Financials
| | |
| --- | --- |
| Asking Price: | $895,000 |
| Down Payment: | Negotiable |
| Gross Sales: | $1,800,000 |
| Discretionary Cash Flow: | $200,000 |
| FF&E: | $350,000 |
| Inventory Included? | Yes |
| Inventory: | $5,000 |
| Min. Operating Capital: | TBD |
| Real Estate Available? | No |
| Rent: | $1,500 |
---
Pictures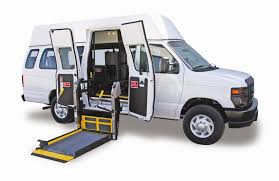 ---
Description
Well Established, Non-emergency Medical Transportation in LA, OC, RV, SB
This branded company has been operating since 2007 and has grown to revenues of about $2,000,000 per year. The 23 vehicle fleet covers a large area with about 80% of the daily rides for Dialysis patients generating steady recurring income.
Growth Opportunities: With contracts with numerous medical transportation companies and healthcare providers, the company has a solid base to build on. There are numerous opportunities for expanding services and revenue. They decline numerous trip offers daily and a new owner could easily expand the business with additional vans and drivers.
NOTE: Medical transportation businesses are currently very desirable and sought after. A huge population of "Baby-boomers" are reaching an advanced age and healthcare related industries are experiencing excellent growth; projected for the next decades.
No medical license is required to own this company. The sellers are semi-absentee with management in place. Reasonable post transfer training is included. The Fleet has an estimated market value of $300,000 and will transfer titles free and clear.
For more information, please complete the registration at https://www.bizex.net/buy-business/register.
NOTE: Registration is necessary for receiving any additional information.
---
Disclaimer: The information herein is furnished by the seller; BizEx has not verified this information and makes no representation or warranty as to its accuracy, completeness, or authenticity. Future earnings may differ from past earnings. Discretionary Earnings is defined as earnings before deducting interest, taxes, depreciation, and amortization, and adding Owners salary, benefits and non recurring expenses.