Detox, Drug/Alcohol Facility. High End W. Valley
Home / Listing / Detox, Drug/Alcohol Facility. High End W. Valley
Background
BizEx ID:
BizEx1330-EM
General Location:
San Fernando Valley, CA
Category:
Other Personal Services
Health, Medical & Dental

Years in Business:
3
Under Present Owner:
3
Hours of Operation:
24/7
Owner Hours:
30 per week
Training:
4 weeks @ 20 hours
Organization Type:
S-Corp
Lease Expiration:
Buyer to sign new lease
Lease Options:
Yes
Building Size:
3930
Employees:
7
Reason for Sale:
Personal Reasons
Financials
| | |
| --- | --- |
| Asking Price: | $2,850,000 |
| Down Payment: | Negotiable |
| Gross Sales: | $2,000,000 |
| Discretionary Cash Flow: | $1,000,000 |
| FF&E: | $50,000 |
| Inventory Included? | Yes |
| Inventory: | $1,000 |
| Min. Operating Capital: | TBD |
| Real Estate Available? | Yes |
| Rent: | $6,600 |
| Payroll: | $14,000 |
| Financing: | Other |
---
Pictures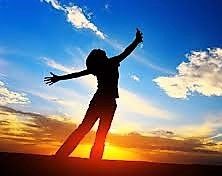 ---
Description
Residential Drug and Alcohol Detox Treatment Facility in LA with HUGE INCOME POTENTIAL
This luxury 4,000 sq. ft. six bed facility in San Fernando Valley has been licensed to operate since 2018. The facility is on a 1/2 acre lot in a high-end residential neighborhood and is well appointed, well run and offers plenty of space for their patients to isolate and recover.
This is a very high-barrier to enter industry with a huge demand for services. We recently Listed for Sale a similar company and received numerous offers for close to $8,000,000.
Note: the Annual Revenue and Net Income listed is projected, not current 2020s due to COVID shut-down for months. The business is open and operating with great success. We can document another similar company's Income Statement showing $600,000 average monthly revenue with a 80% profit margin.
Huge Potential: the company is set-up to increase occupancy and revenue immediately. A professional, seasoned staff is in place. A similar 6 bed facility in the area has generated $3,000,000 in Net Income for 6 months in 2020. A business minded buyer can quickly maximize profits with a stronger marketing plan, which the sellers can help create.
The owners have extensive experience with drug and alcohol counselling and are willing to offer a reasonable post close transition period.
For more information, you must complete the buyer registration at https://www.bizex.net/buy-business/register.
---
Disclaimer: The information herein is furnished by the seller; BizEx has not verified this information and makes no representation or warranty as to its accuracy, completeness, or authenticity. Future earnings may differ from past earnings. Discretionary Earnings is defined as earnings before deducting interest, taxes, depreciation, and amortization, and adding Owners salary, benefits and non recurring expenses.