Mobile Dog Grooming WLA, Large Recurring Clients
Home / Listing / Mobile Dog Grooming WLA, Large Recurring Clients
Background
BizEx ID:
BizEx1361-EM
General Location:
Los Angeles, CA
Category:
Services
Pet Care & Grooming

Years in Business:
14
Under Present Owner:
14
Hours of Operation:
Tuesday - Friday, 8:00 - 5:00
Owner Hours:
Varies
Training:
2 weeks @ 30 hours
Organization Type:
S-Corp
Lease Expiration:
month to month
Lease Options:
M 2 M
Building Size:
Home Office
Employees:
3
Reason for Sale:
Other Issues
Financials
| | |
| --- | --- |
| Asking Price: | $345,000 |
| Down Payment: | Negotiable |
| Gross Sales: | $350,000 |
| Discretionary Cash Flow: | $175,000 |
| FF&E: | $150,000 |
| Inventory Included? | Yes |
| Inventory: | $1,000 |
| Min. Operating Capital: | |
| Real Estate Available? | No |
| Rent: | $660 |
| Payroll: | $6,000 |
---
| | 2021 |
| --- | --- |
| Gross Sales | $ 350,000 |
| Gross Profit | $ |
| Disc. Earnings | $ 190,000 |
---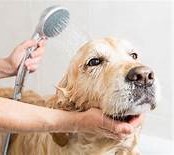 Description
Mobile Dog Grooming in WLA - High Income Areas
Since 2009, this highly branded, well-known mobile pet salon has offered premium door-to-door service throughout the high income areas of West Los Angeles.
- 120+ Repeat Clients with services done every 1-6 weeks
- Customized Fleet of 3 Clean, Well-maintained, Highly Logo-ed Vans
- Easily Expandable for Increasing Revenue
- Steady Current Revenue
"The prices are totally fair and the service is outstanding!" - Yelp Review
Services include;
Bathworks Spa Treatments
Full Grooming including haircuts
De-shedding & De-matting
Nail Trimming
Puppy Specialists
Growth Opportunity: The mobile pet grooming industry has seen huge growth over the years, especially in the higher income areas. This is a turn-key operation with great potential to increase revenue.
This would be a great opportunity for an existing company to add-on and quickly expand their customer base or someone who wants to make a good income owning a fun and profitable business.
"Honestly the best haircut & bath my dog has ever gotten" - Yelp Review
For more information, please complete the BizEx Buyer Registration at https://www.bizex.net/buy-business/register.
---
Disclaimer: The information herein is furnished by the seller; BizEx has not verified this information and makes no representation or warranty as to its accuracy, completeness, or authenticity. Future earnings may differ from past earnings. Discretionary Earnings is defined as earnings before deducting interest, taxes, depreciation, and amortization, and adding Owners salary, benefits and non recurring expenses.