Premier Full Service Floral Design A+ Clients. LA
Home / Listing / Premier Full Service Floral Design A+ Clients. LA
Under Contract
Background
BizEx ID:
BizEx1389-DH
General Location:
Los Angeles, CA
Category:
General Internet
Florist, Gifts

Years in Business:
23
Under Present Owner:
23
Hours of Operation:
M, W, F 8a-5p
Owner Hours:
Varies
Training:
6 weeks @ 20 hours
Organization Type:
C-Corp
Lease Expiration:
Mo/Mo
Lease Options:
Building Size:
Employees:
4
Reason for Sale:
Other Interest
Financials
| | |
| --- | --- |
| Asking Price: | $900,000 |
| Down Payment: | Negotiable |
| Gross Sales: | $725,000 |
| Discretionary Cash Flow: | $275,000 |
| FF&E: | $10,000 |
| Inventory Included? | Yes |
| Inventory: | $17,000 |
| Min. Operating Capital: | $50,000 |
| Real Estate Available? | No |
| Rent: | $2,000 |
| Payroll: | $2,000 |
| Financing: | SBA |
---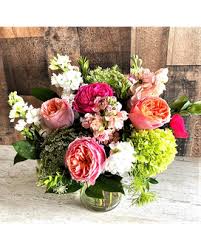 Description
Premier floral design company with high end corporate and A List celebrity clients. Business pivoted during covid to an online ordering system and flourished with this strategic move.
Company is a top florist in LA County and provides services for corporate clients, celebrities, weddings, parties, and all types of experiential events. The company utilizes a trusted network of independent contractors for deliveries and support services.
With over 20 years in business, this company is well known for elegant compositions of natural art. Their outstanding reputation keeps the company growing and their outstanding service keeps clients loyal. The owners are willing to offer reasonable training period and advise on revenue expansion opportunities for the new owner.
Revenue ranges from $700,000 - $1,100,000 with a healthy profit margin around 36%.
Asset Sale to include all FF&E and Inventory - debt free.
For more information, please complete the "Buyer Registration" including a Non-Disclosure Agreement online at www.bizex.net
Dan Higgins, Business Broker; (714) 719-1809, dhiggins@bizex.net
Eric Mellem, Business Broker; (310) 293-6414, emellem@bizex.net.
---
Disclaimer: The information herein is furnished by the seller; BizEx has not verified this information and makes no representation or warranty as to its accuracy, completeness, or authenticity. Future earnings may differ from past earnings. Discretionary Earnings is defined as earnings before deducting interest, taxes, depreciation, and amortization, and adding Owners salary, benefits and non recurring expenses.